Royal Challengers Bangalore is the team that has ever won an IPL,but has played three IPL finals.In 2009,2011 and 2016 RCB were runner-ups.
Lot of Big players has played for RCB till IPL 2019.Big names like Chris Gayle,Shane Watson,Yuvraj Singh,KL Rahul has played with Royal Challengers Bangalore.
Every season,RCB cannot perform according to expectations.There are many problems with this team.
Firstly,RCB is totally dependent on two players ABD and Virat Kohli.
RCB never know what is their best playing XI till first 5-6 matches,where they lost almost every match and team like CSK and MI is at the top.So,RCB never gets a momentum at the start.
Another problem,Captain Kohli doesn't back his players and he never does the right selection.
We have noticed other problems,sometimes their main foreigner player joins the team after 1st half.
In addition to this as well,there are many problems like they never picked quality bowlers in Auction.
But this year,RCB has bought some big names in Auction such as Dale Steyn,Aaron Finch and Chris Morris.
So,here is what is the Best Playing XI of Royal Challengers Bangalore:-
Openers
Aaron Finch and Virat Kohli(c)
RCB did right by buying Aaron Finch in IPL Auction.Virat Kohli was the opener last season.
Aaron Finch is T20 specialist opener and can give RCB to a flyer start.Finch has played for MI,SRH,KXIP and DC as well.
Finch's batting has improved a lot since he took the captaincy of Aussies side.Finch is perfect batsman as an opener for RCB.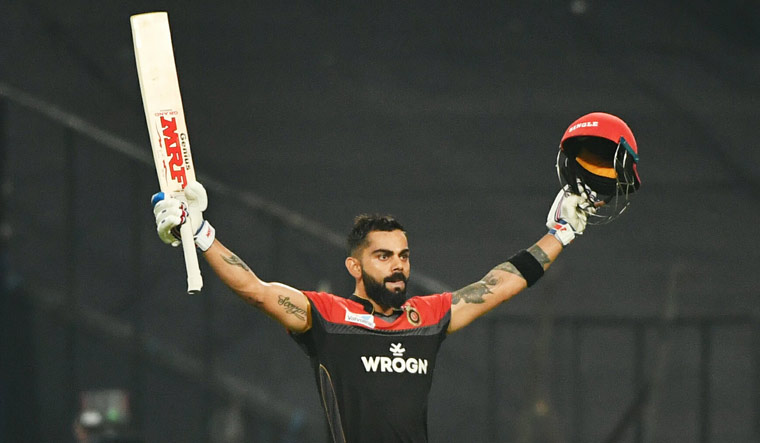 Virat Kohli is highest run-scorer in IPL History.He is only player to play all seasons for a single team.
This year needs to take right decision for team(both on-field and off-field).
Kohli,however will be leading his team in batting.But he needs to show his Captaincy skills.
AB De Villiers(wk)
AB De Villiers is most impactful player for this team.He is called as a pure entertainer.
He and Kohli are backbones of this side.AB De has scored more than 3500 for RCB at an average of 40 and a strike rate of 150.
AB De Villiers is their main player since IPL 2011.
Gurkeerat Singh Mann
Gurkeerat Singh is much talented player than players like Shivam Dube and Washington Sundar.
Mann is a all-rounder who can keeps wicket as well.Last year,he led RCB to a victory in only game he played for RCB.
Shivam Dube
Last year, he was not too much impressive for the team. But experience for playing in Indian team could be valuable. His role in team is going to be finisher and bowl 2-3 overs.
Chris Morris
This is also a brilliant buy for RCB this season.He is not an all-rounder like Andre Russell or Ben Stokes.But on his day he is perfect finisher with the bat and best death bowler.
He has the ability to bowl at the speed of 140 kph and bowls perfect yorkers.
Chris Morris should be RCB's death bowler and finisher with the bat and Morris needs to justify his price tag.
Washington Sundar
Washington Sundar is playing for Team India since 2017 IPL.But he has not done his best yet for RCB in both the departments.
Virat Kohli needs to backup him as well.For Rising Pune Supergiants,he was opener bowler and with the bat as well,he is a good striker.
Dale Steyn
Last year,he was brilliant with the ball for RCB.He will be a lead bowler for this team.His experience can play a vital role for RCB this year.
Dale Steyn can provide break throws in the opening overs to this team.
Umesh Yadav
Umesh Yadav is bowler who bowls brilliant in powerplay overs and took wickets as well.
But the problem with Umesh is his bowling in deaths.He should bowl all his overs before the deaths.Umesh is a good fielder and can play as a pinch-hitter as well.
Navdeep Saini
Navdeep Saini was find for RCB as well as Team India last year.He was brilliant with the ball and is improving a lot.
For Team India he is bowling with great line and lengths and bowling perfect yorkers at speed of 150km/h plus.
Yuzvendra Chahal
Chahal is RCB's most dependable bowler for last 4-5 seasons and last year as well he was most successful bowler for Royal Challengers Bangalore.
Chahal knows very well how to save himself from getting runs and took wickets.
This year RCB has a best bowling attack ever.Morris and Saini should bowl in deaths.